Our Vision
Continuous Improvement
...
Appreciation and high personal responsibility of each individual characterizes the interaction with each other inside the company, with our customers and our suppliers. It is important to us to generate identification with the quality of our actions as well as our products and to ensure business stability.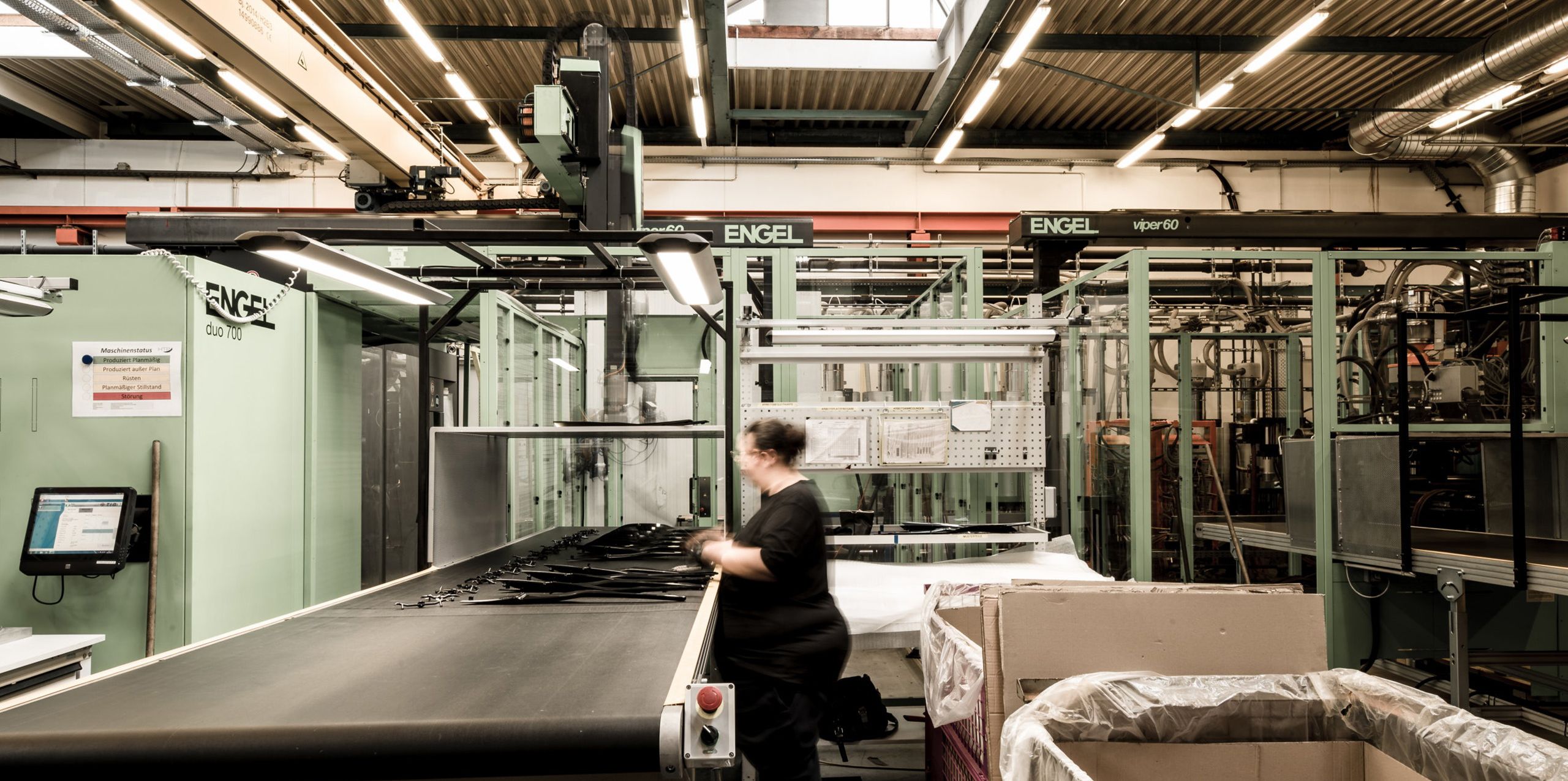 Who we are !
We develop and produce high-precision plastic and plastic composite parts. As one of the technologically leading providers in Europe, we are a competent and reliable partner for our existing and new customers, especially where technically sophisticated solutions are needed.
What we want !
We help our customers achieve their goals by delivering top quality at the right time. Through technological advancement as well as fast, competent and binding re/action, on customer wishes as well as on market possibilities, we achieve a significant position in our segment. Crucial for our business unit are clear, stable and standardized processes and the effective use of our resources.
Why we do it !
We ensure the economic success of our company simple by smart thoughts and actions! Your succes is our service.
as Base of Our Competence
HTP High Tech Plastics GmbH is a manufacturer of functional plastic components using injection molding in medium and large quantities.
The components, which are refined with high-quality surfaces and joined together to form sub-assemblies, are developed, optimized and made ready for series production together with the customer.
In addition, classic "Build-To-Print" projects are implemented in cooperation with the customer.
Decades of experience and high technological competence are the basis of innovative concepts for successful products. In order to meet the requirements of Industry 4.0 and digitalization with the trends towards electric mobility with autonomous driving, sustainable use of solar energy with efficient storage systems and humanoid robots with artificial intelligence, HTP develops and realizes hybrid solutions that feature Smart Surfaces as an essential, integrated part of the plastic components and assembled assemblies.
The combination of technologies, such as multi-component injection moulding and in-mold labeling (IML) with painting processes (e.g. high-gloss painting, effect painting) and joining processes (e.g. thermal riveting, plastic welding) will continue to be a field of strength of HTP.
New technologies, such as generative manufacturing processes or continuous moulding, are implemented in customer projects when special surface properties are required. The technological competence for the injection moulding of high-performance thermoplastics and of injection moulded parts with very fine, functional structures, such as loudspeaker grilles, will continue to be increasingly used for potential customers.

HTP assists its customers from the development of the idea to the production of the desired final product. We aspire to develop ourselves further together with our customers. We offer the customer different materials and material combinations to create a lighter, cheaper and therefore more competitive product.
Through close cooperation with our customers and partners, we bring together many years of experience and know-how of different materials and technologies. With internal and external experts in the field of development and research, we are always striving to find new and improved ways to design products optimally. We maintain relationships with various research institutes and universities, thus gaining new knowledge and constantly developing ourselves further.
Innovation as the driving Force
by the Power of Our Actions
Our employees are the most important capital for the secure and successful future of our company. Every single employee contributes directly to the satisfaction of our customers through his or her personal quality of work. Therefore we will promote and use the abilities of our employees in an optimal way. Personal responsibility, future-oriented thinking and acting, as well as the process of continuous improvement are building elements for long-term secure jobs. We aim to create a modern and social working environment for our employees.
We see our suppliers as partners. In order to jointly meet the requirements of our customers, we need the best suppliers and work together with them on a longterm, fair and trusting partnership.
It is the aim of HTP to design its entire value creating chain under the aspects of ecology, ergonomics and sustainability. Continuous efforts are made to invest in the area of environmental protection, starting with production and ending with the design of the organization. For this reason, the ISO environmental certification is an integrated part of our corporate strategy.