Injection Molding
A wide variety of plastics, starting from standard thermoplastics over to high-performance thermoplastics, are processed on 1-component or 2-component injection molding machines with clamping forces of 25 to 1.350 tons. There are also inserts used which are processed manually or automatically depending on the quantities.
The injection molds in use depends on the volume and its cavities. We distinguish between:
+
Turning Molds
+
Turn-Over Tools
+
Stack molds
Thermoplastics in use:

High Performance

PEEK, PPSU, PES, …

Technical

PA66, POM, TPE, PC/ABS, …

Standard

PP, PE, PS, …
Dynamic Mold Temperature Control with Process Monitoring is Crucial For Our High-Quality Parts
.
Thus even the finest structures, such as speaker grille are very well produced.
Through innovative and scratch-resistant coatings, our plastic parts are not only upgraded visually, but also retain their attractive appearance throughout their life cycle.
With the
IML technology
, we inject our in-house printed films for decorative and backlit panels and components. The pressure under the film remains well protected over the entire service life. Thus, the requirements of backlighting for ease of use as well as decorative requirements such as ambient lighting.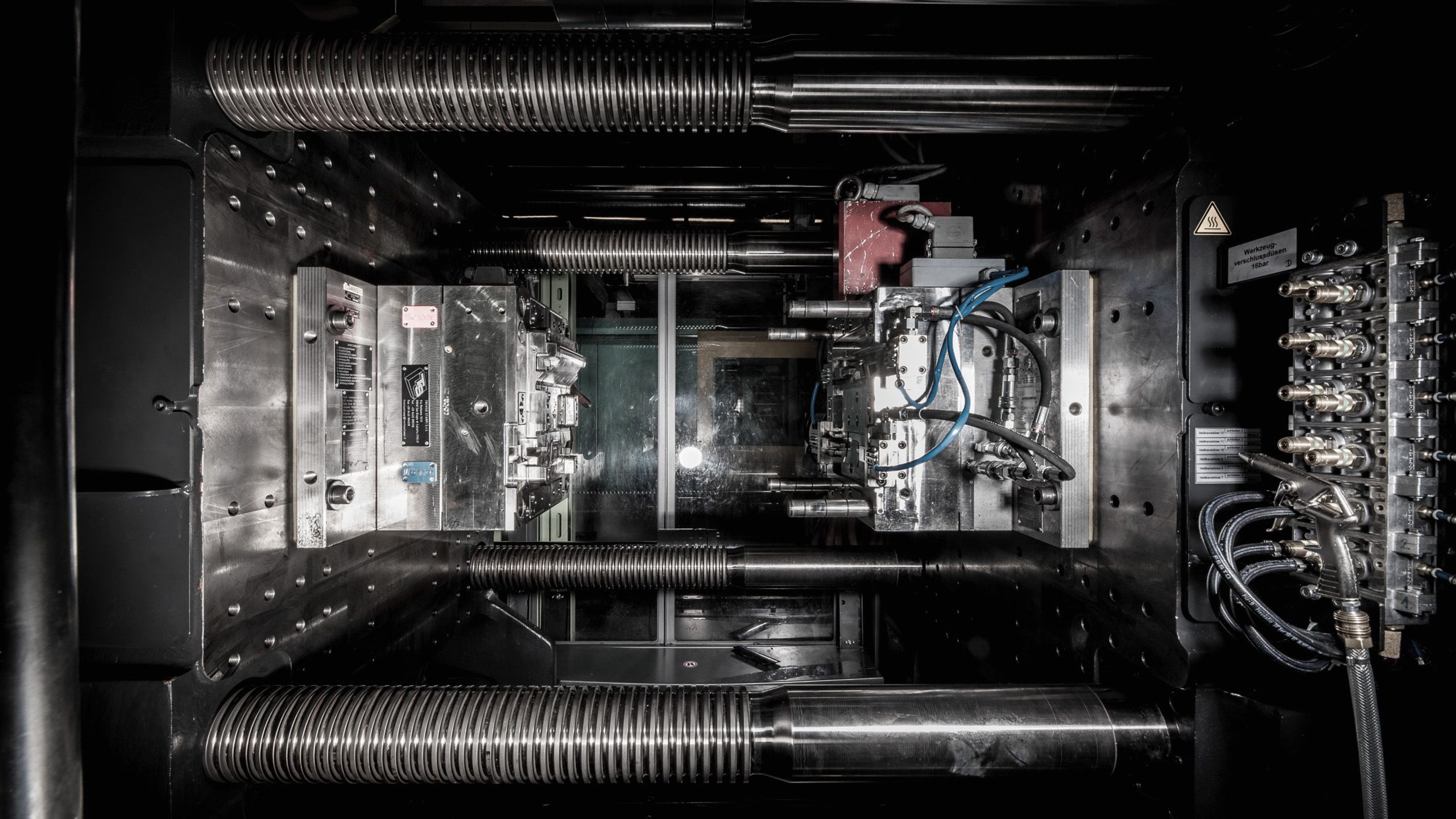 Mold Technologies:

High-Precision Molds
Multiple Mold for Small components
Grille Molds for speaker covers
Injection-Molding Around Inserts
Thin-Wall Technology
Back Injection Mold
2- and Multi-Component Tools
GIT - Molds
Mold Construction
The foundation for a timely realization of customer orders is an efficient and integrated mold procurement process. An experienced team of highly trained technicians ensures project-related the entire progress, from the first request to the final mold release date. Our specialists continuously optimize extensive specifications that allow us to select the right product for the most suitable mold manufacturer. We work together with an established network of national and international mold makers. As a system supplier, HTP is the direct contact and ensures professional and punctual realization through its own know-how in mold making.

Moreover, our internal mold making ensures a short reaction time in case of changes, optimizations and / or repairs. It is also possible to carry out coordination of molds for series production internally in order to be able to realize correspondingly short throughput times for our customers.

The CAD data processing with CATIA or Siemens NX is just as important as the simulation of the components with Moldflow in order to incorporate the specifics of the plastic used already in the early project phase.


Personal Contact
If This Did Cause Some Interest
...


You Are Welcome to Contact Us